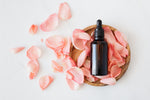 What is CBD's Role in Fighting Cancer? | River Organics
Here at River Organics, we have explored a wide variety of topics regarding CBD, an amazing holistic supplement. We have seen how this natural remedy is indicated to promote relaxation, reduce anxiety and alleviate pain and inflammation in the body. But can CBD be potentially even more powerful than was first realized? Have we only scratched the surface in our understanding of what CBD can do to enhance health and wellness? 
Cancer is one of the most serious and life-threatening health issues we face today. With 1.9 million people diagnosed in the U.S. with cancer, finding potential treatments has always been a top priority for medical researchers. 
As CBD has grown in popularity, there has been a growing focus on CBD and cancer research. Cannabinoids like CBD are being considered as a possible way of inhibiting the growth of cancer cells.  With CBD's incredible capabilities towards alleviating a host of health issues, what is its potential as an agent to fight cancer? 
In today's post, we will be exploring this very question.  We'll look at the current research around cancer and CBD to better understand the role CBD can potentially play in fighting cancer. 
Lung cancer stem cells 
According to various studies, CBD has previously been indicated to be able to fight against several types of cancer cells. However, there hasn't been as much research to look at CBD's potential towards fighting cancer stem cells — a type of cancer cell that encourages the growth of cancerous tumors. In the Pharmaceuticals Journal in November 2021, a team of Danish researchers tested the effects of CBD on aggressive lung cancer stem cells and cancer stem cells. Based on their findings, CBD was able to induce cell death and decreased the viability of both types of cells.  
CBD and Chemotherapy
A study was conducted at the Ontario Veterinary College to evaluate CBD's ability to treat urothelial carcinoma for dogs, a very serious type of canine bladder cancer. The researchers studied the effects of CBD on its own in fighting the cancer, as well as when used in combination with chemotherapy in vitro. The team discovered that the effects of CBD in fighting against cancer cells were elevated when combined with chemotherapy. 
Using CBD for Neuropathy Caused by Chemotherapy
Peripheral neuropathy is a common side effect that results from the use of chemotherapy drugs in treating cancer. The condition which affects around 70% of patients during their first month of treatment is caused by nerve damage and creates symptoms of pain, weakness and numbness in the limbs. Authors from the Mayo Clinic published an Integrative Cancer Therapies paper in November 2021, studying the effects of topical THC and or CBD products in helping to treat chemotherapy-induced neuropathy.
Another paper in the journal Neuoropathics showed that using a synthetic analog of CBD alongside chemotherapy was able to offer long-term relief and reduction of the neuropathic symptoms. According to researchers in Brazil who later studied the effects more closely, the results were possibly due to CBD's activation of PPARy nuclear receptors. 
Using CBD for the cachexia associated with cancer
A study published in the Journal of Cachexia, Sarcopenia and Muscle by a team of London-based researchers showed that CBD also may have the potential to treat cancer-associated cachexia, a condition which causes involuntary weight loss and anorexia. Previous studies suggested that cannabinoids could be effective in helping to treat cachexia in other diseases such as HIV and multiple sclerosis as well. Ultimately, while the studies didn't yield significant results showing CBD's ability to directly help cachexia, they did show that CBD helped encourage improvement in patients' appetites. 
In addition to targeting cancer growth itself, CBD is being studied for its ability to alleviate other symptoms that arise in radiation and chemotherapy patients. Due to its anti-inflammatory and anti-anxiety properties, CBD has been indicated to also help reduce symptoms of nausea to help improve those whose appetites have been affected. 
Can CBD be a supporting treatment in the fight against cancer?
Based on these findings, CBD may be able to help in alleviating symptoms of side effects from cancer treatment including helping to reduce nausea and neuropathic pain and improve appetite. Therefore, CBD does seem to show promise as a potential supporting treatment in the fight against cancer.
Can CBD prevent cancer? 
With CBD's natural anti-inflammatory properties, it has become a focus of research in regards to its potential use as a cancer preventative. Research around this is still in its very early stages, so at this time no conclusions can be made to evaluate CBD's viability in helping to prevent cancer. 
While research around CBD and cancer still has a long way to go, studies do show a certain degree of promise. CBD has also shown great potential in being able to alleviate a host of other health issues. It's exciting to imagine what other benefits this incredible holistic remedy can bring that are still left to be discovered! 
CBD can also be a fantastic supplement to enhance your health and wellness when used as a part of your daily regimen. When using CBD to support your overall health, it is important to choose a high quality, reputable, and USDA certified organic CBD product. 
Look out for the following: 
It was made from

high-quality, organic hemp

grown in the US

It was made by a company that provides proof of third-party testing

It contains no more than 0.3 percent THC, according to third party testing and a COA (certificate of analysis) 

It is free of pesticides, heavy metals and molds, according to the COA
While determining your best dosage to meet your needs, it is advised that you consult with your doctor in regards to whether CBD could be the right option for you.
At River Organics, we are passionate about elevating the health and wellness of our customers,  community, and the planet as a whole. It is our mission to produce all our CBD products organically, sustainably, responsibly, and ethically at our family-owned farm in the Chesapeake Bay watershed. All of our CBD products contain under the legally required 0.3% of THC to ensure that you can enjoy their therapeutic benefits without any intoxicating effects.