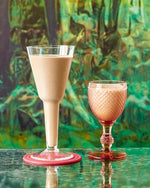 Tips and Tricks for Cooking with CBD | River Organics
The popularity of CBD has been picking up pace in recent years and can be seen in many products from moisturizers to toothpaste, and of course tinctures and massage oils. But did you know that you can cook with CBD, too? 
Yes, you can enjoy the relaxing and tension-easing effects of CBD by infusing your favorite recipes with a few drops of CBD tincture. 
Keep in mind that the relaxing and positive effects of CBD are best experienced in the form of a tincture that you ingest sublingually (under-the-tongue). This method will ensure that the CBD will yield the most bang for your buck. 
However, if you do wish to cook with CBD tincture, be mindful of certain tips and guidelines you should follow to encourage that you get the result you are looking for. Also, a benefit to cooking with CBD of course, is that unlike a personal tincture that you alone can take, adding a few drops of tincture to a recipe allows you to share your CBD with family and friends. 
The possibilities are endless! Besides enjoying bragging rights for all the yummy CBD infused-recipes you can make and treat your loved ones with, you can show off your creations on your socials. 
So without further ado, let's dive in and discuss some basics of how to cook with CBD as well as guidelines for dosing. 
Tips for Cooking With CBD
When you cook with CBD, it is recommended to add other fats to the recipe, as the body digests CBD better in the company of other healthy fats, such as ghee or coconut milk. 
Be mindful about using heat with CBD as higher temperatures may affect the potency of the CBD, enhancing bitterness in its flavor .
Remember, CBD is oil-based, so if you want  to add CBD to a smoothie, make sure to thoroughly blend and mix in the CBD, so that the oil-based CBD does not separate from a water-based juice or smoothie. 
It's best to begin with small doses. We will explore dosing further later as well but keep in mind that adding CBD to your recipe will influence its flavor, so start with a small dose and taste it to ensure that it's at the potency you desire before adding more.
Speaking of how dosing will influence the taste of your recipe, consider the ultimate

flavor

you are aiming for when choosing which

CBD tincture

to add to your recipe. If you want to stick to a natural, earthy flavor profile, use our CBD tincture in Natural. To add a zesty boost of flavor, you can try using our CBD tincture in Citrus, or for a dash of refreshing mint, try out CBD tincture in Mint.
Tips for Proper Dosage
Ok, so you may be wondering, how do you know what dose of CBD tincture to use in your recipe?  Remember, everyone is different and what is a suitable dose for one person will vary for another. Proper dosage is influenced by different factors including a person's weight, their tolerance of the product and the feeling they are aiming for. 
A good practice to follow is to take 1 to 6 mg of CBD for every 10 pounds of body weight. Also, consider if you are looking for an everyday-type dose to enhance general wellness or to experience a stronger form of natural relief. 

Again, start with a small dose first and adjust from there. For example, try 5 to 10 mg per serving, 2 to 3 times per day. To enhance its effects, take a little more. 

Always consult your healthcare provider before starting a new drug or supplement. 
To learn more about cooking with CBD and for delicious recipes to try out, check out the book, "The CBD Kitchen" by Leah Vanderveldt, @leah.vanderveldt @rylandpetersandsmall
And for even more CBD recipe inspiration, stay tuned on our Instagram feed as we will be posting amazing recipes on there!