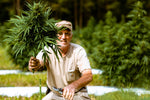 Starting Your Wellness Journey in the New Year | River Organics
As we arrive at a New Year, it is a time of new beginnings, the forging of exciting dreams and goals, and a fresh, clean slate. And after, let's say…more challenging years like 2020, that has just passed, the long-anticipated arrival of 2021 (which couldn't come sooner!) brings the promise and hope of better tomorrows that can start even today.
The New Year holds a special meaning for many as a time to implement resolutions for self-improvement, self-growth, wellness and even the start of a potentially more fulfilling and happier life.
As we embark on our New Year's resolutions, it can feel overwhelming and frustrating to want to make improvements in our lives, but not know where to even begin. And as we leave a year like 2020, many of us may feel discouraged, unmotivated, restless, and bogged down by anxiety. How can we let go of this negative mindset and empower ourselves to pursue journeys of wellness in the New Year?
At River Organics, our ethos to wellness is entrenched in our very approach to the ways in which we hand-seed, harvest and produce our products. Through harnessing the power of nature, guided by love, light and patience, you can channel the strength within you to realize your best self. Just like a hemp plant that originates from a seedling needs to be nurtured and cultivated with tender care and time, you too can sow the seeds of a journey of wellness to enjoy your most fulfilling life.
Whatever plans you have for self-improvement in the New Year, we at River Organics hope to support your growth. We believe in empowering you with the tools you need to guide yourself in the right direction.
Acceptance and Reflection Through Mindfulness
To set yourself on the track to start making improvements in your life, it is vital to begin from a place of understanding. Meet yourself in the present moment and accept where you are right now. Give yourself love, grace and patience. Remember, growth can begin from the smallest of changes.
Although health and wellness tend to be at the forefront of our minds as we embark on a new year, life's stresses and demands can weigh heavily on us, getting in the way of our best laid plans for resolutions.  Through practices of mindfulness, allowing our minds and bodies to embrace the present moment, we can create a healthy, positive mindset from which we can begin to plant the seeds of our resolutions to experience holistic wellness.
Amplify Your Body's Defenses to Support Holistic Wellness
What does it mean to have holistic wellness? We believe that true wellness embodies a delicate balance of physical, mental, and emotional health. Our certified organic CBD products are designed to support a holistic wellness regimen, empowering your own body's defense system to maintain health and well-being.
The human endocannabinoid system is composed of complex systems that regulate major processes that impact important factors to our wellness like appetite, sleep, mood, and memory. Supplementing with organic CBD, supports your body's endocannabinoid system helping to keep these crucial processes in equilibrium and at optimal performance. Ideal for therapeutic use, CBD is effective at soothing anxiety, lessening depression, helping to cope with stress as well as relieving mild to moderate pain.
Shop Our CBD Tinctures and Massage Oils 
Created to complement your holistic wellness routine, our CBD tinctures are taken sublingually (under-the-tongue) to quickly activate in your body to enjoy such benefits as enhanced relaxation, reduced stress and relief from mild to moderate pain and inflammation.
Use our CBD massage oils to experience the power of CBD's benefits through your tactile senses. From its physical effects of reduced soreness and muscle fatigue and decreased shoulder, back and neck pain to promoting relaxation, CBD massage oil helps support your holistic wellness.